Daizy tutorial
This tutorial will show you how to configure and deploy Watteco sensors within projects on the Daizy platform.  Daizy allows Enterprises to deploy IoT at scale, managing all devices across their lifecycle.
Before you start
You will need:
Watteco LoRaWAN sensor
Access to a LoRa Gateway
Enrolling the device in Daizy
Log in to the Daizy portal at https://portal.daizy.io
If you have multiple Organisations available to you, select the Organisation where you wish to enrol the Watteco device.
From the 'Compose' menu, select 'Device Catalogue', then select 'Add Device Type'.  Search for Watteco in the list of supported devices: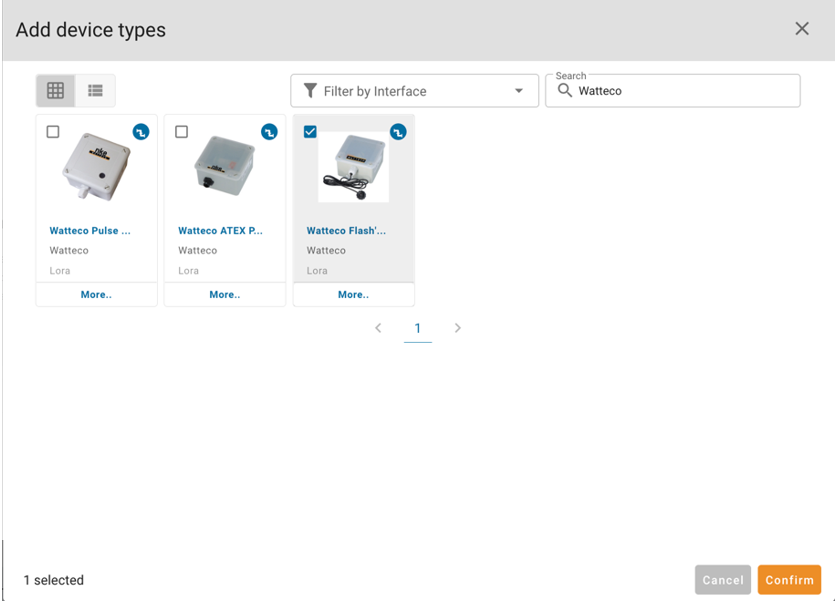 Select the correct model, then click 'Add'
Next, find the newly added Watteco device type in the catalogue and select 'Add Device'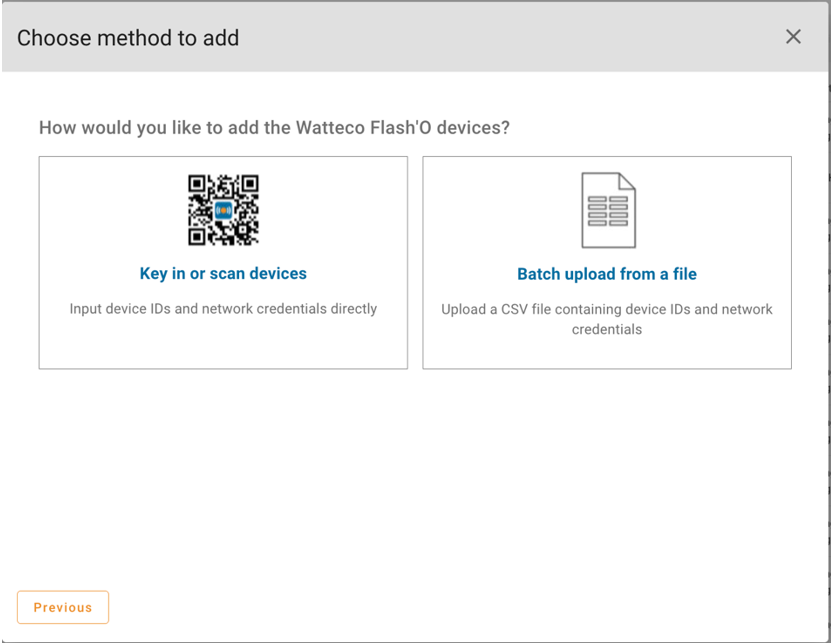 Either enrol manually, or upload device details in bulk from a CSV file.  A downloadable CSV template provides the correct format.
To enrol manually you need to enter a suitable name, the Device EUI, App Key and App EUI these can be retrieved from the device.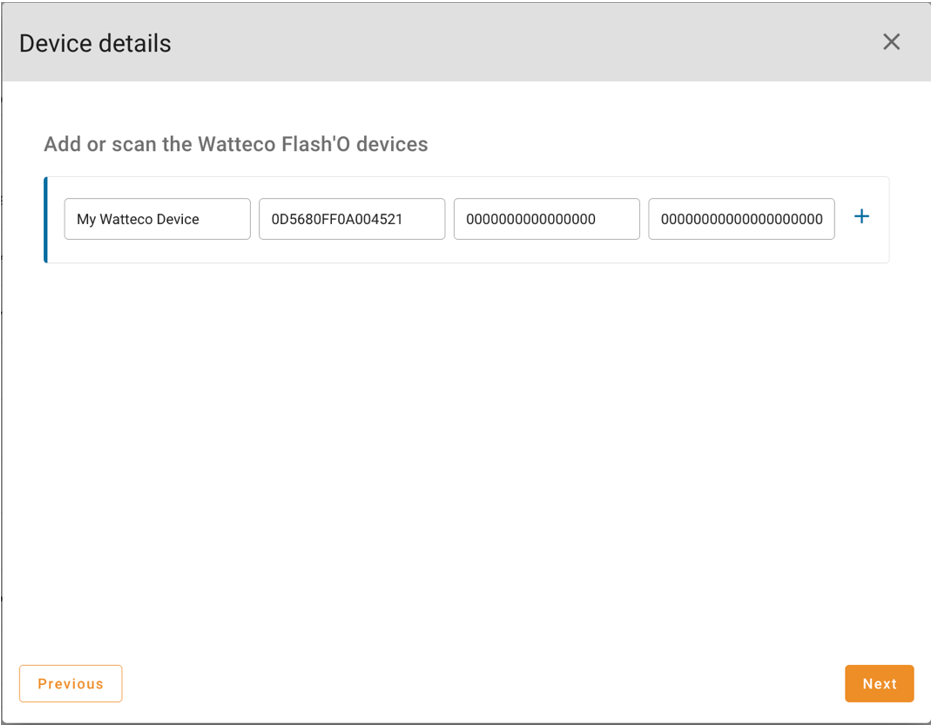 Click '+' to add the device, then Next.  Complete the wizard steps by optionally selecting a project to assign the device to.
Install the device
The device is now enrolled in the platform and can be mounted in a position within a project.
Watteco devices are 'Daizy Aware', meaning they are support by the Daizy Interoperability service, so all data from the device is decoded and human readable in the portal and through data integrations.  For more information please contact Daizy.